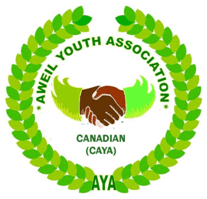 Canadian Aweil Youth Association (CAYA)
At CAYA we're raising funds and promoting initiatives to serve the people who need them most. We believe in taking action with urgency in order to raise public awareness about some of the most pressing issues facing today's society. Please join us by supporting our efforts to make a measurable difference in the lives of others.
Canadian Aweil Youth Association is in the business of changing and shaping lives. The work we do at our Non-profit Organization is aimed at providing a holistic approach to solving some of our society's biggest challenges. We make sure our partners are empowered by creating opportunities for individuals and communities.
2.2 million children or about 70% of youth in South Sudan do not attend school due to War and displacement of families.

The country has the highest proportion of children out of school globally. Over one third of all schools have been damaged or destroyed during the conflict.

Only 11% of girls have access to primary education and only 5% of girls complete eighth grade.
We are aiming at creating educational and cultural opportunities to achieve the highest standards of practice and effectiveness for the next generation of youth. We are intending to create an environment of friendship, unity and belonging where Aweil youth can gain strength and power, collectively and as individuals through creative learning.
With your donations we will be able to help educate youth in Aweil and in Canada as well as bring basic human rights to those that desperately need it.
​
With your aid we can help a war torn country rebuild and have a brighter future one step at a time.